Portable Toilets in Tulsa, Tahlequah & Stillwater, OK

Whether you own an outdoor business or you're hosting an event, most people appreciate the convenience and service that portable toilets offer. At Aimright Temporary Site Services, we provide portable toilets and temporary site products to fit your needs, no matter the event or venue. Our mission is to provide those who are spending the majority of their time outside with easy access to a restroom.
Aimright Provides the Best in Portable Toilets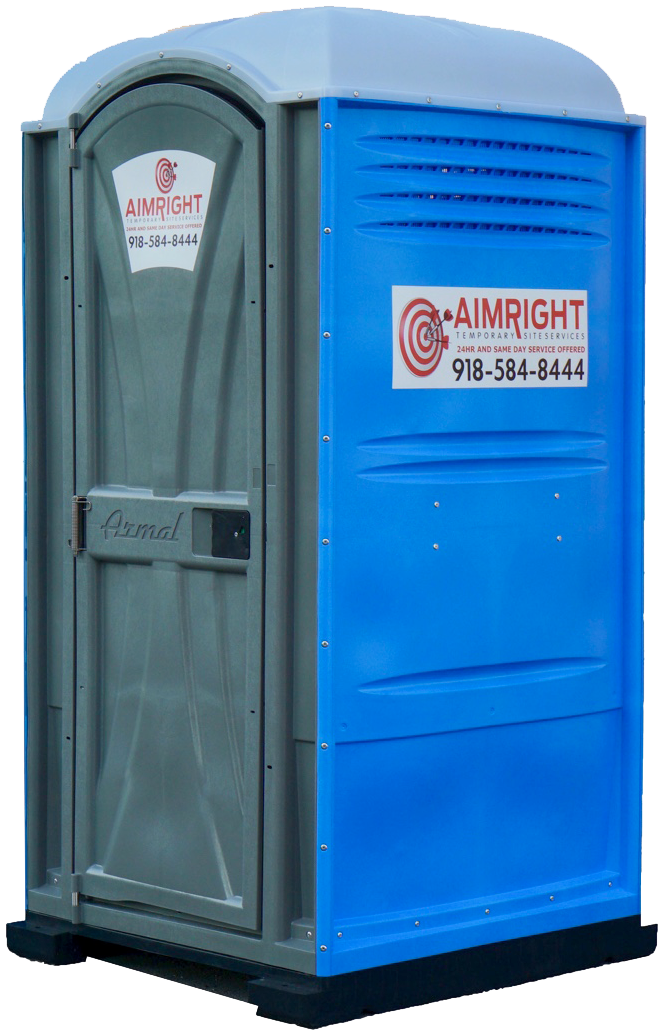 At Aimright Temporary Site Services, we believe in providing our customers with a seamless experience for renting portable toilets. Everything from transporting portable toilets to and from site, to disposing of waste, we will handle all the stresses of your toilet needs so you don't have to! Along with exceptional customer service, we provide:
Clean Toilets
Aimright takes cleanliness and sanitation seriously. Our portable toilets are delivered to your location in excellent condition and rigorously sanitized. Your comfort is our priority, and Aimright ensures that each ordered unit meets cleanliness standards.
Delivery and Clean Up
When you order toilets from Aimright, you won't have to worry about installation or cleaning up after the toilets have been removed. We will quickly and efficiently install the portable toilets at your location or event. Once your rental has ended, we will pump out the waste and remove the portable toilets.
Handicapped Portable Toilets
If some of your guests or workers need a more accessible portable toilet, Aimright also offers handicapped portable toilets. Our handicapped portable toilets are spacious enough to allow those who use wheelchairs or walkers full restroom access.
Aimright Temporary Site Services'
Aimright Temporary Site Services can deliver portable toilets for any function and a variety of needs, including:
Contact Aimright Temporary Site Services for Portable Toilets in OK
If you are located in the areas of Tulsa, Stillwater, or Tahlequah, Oklahoma, please feel free to give us a call at 918-233-3575 for a free estimate. We guarantee to provide you with the best quality customer service and products for all of your portable toilet needs. Contact us today to learn more!