Portable Toilets & Temporary Fencing in Bixby
Do you need a post-driven or freestanding fence in Bixby? What about adding a windscreen or barb/razor wire to a chain-link fence? AimRight can provide you with a temporary fence for any function you want.
If you have access to a portable toilet on your camping trip, you won't need to sneak off and hide behind a bush when it's time to relieve yourself. There are a variety of scenarios in which you could find that having access to a portable toilet is beneficial and citizens of Bixby are able to take advantage of installing portable toilets provided by AimRight.
If you live in Bixby, call us at 918-233-3575 to get portable toilets and temporary fences. You can also contact us online to get a free estimate.
Benefits of Portable Toilet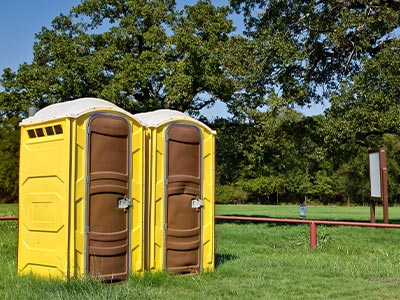 Portable toilets assist the environment since they use less water and dispose of waste appropriately. They take up less space than regular restrooms and come in a number of shapes and sizes to fit a variety of settings. Portable toilets are useful for:
Benefits of a Temporary Fencing
Keep Sites Secure
Restrict Vandalism
Control Crowds
Keeps Children Safe
Cost-Effective
It is possible to experience the advantages of a temporary fence in the following situations.
Why Choose AimRight in Bixby?
24/7 Service Available
Competitive Pricing
Customer Service-Centric
Clean, Updated Inventory
Experience in Special Events & Construction Projects
Satisfied Customer References Available Upon Request
Contact AimRight for Temporary Fences & Portable Toilets in Bixby
Please contact us at 918-233-3575 or submit an online contact form to get a free estimate for temporary fences and portable toilets in Bixby. AimRight's experts will handle all of your needs for portable toilets and temporary fencing with the highest attention and skill.