Portable Toilets & Temporary Fencing in Chelsea
Arranging an outdoor program isn't an easy task. And, if the number of participants is a bit higher, the organizer has to overcome several challenges to make the event successful. Having portable toilets & temporary fencing are two ways to make your job easy.
And, the good news is Aimright is available in your city, Chelsea from where you can get both the amenities. We have our experienced team 24/7 available to respond to your service request.
Dial 918-233-3575 to get a free estimate from our experts. To contact us online click here.
---
Benefits of Portable Toilets & Temporary Fencing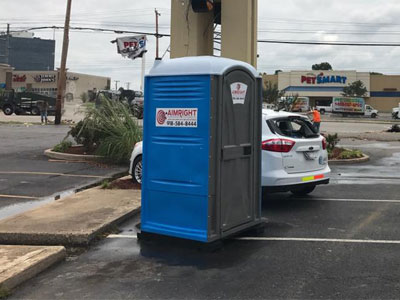 A portable toilet has several benefits like
Hygiene and a gap between the sanitation facility and the core venue
Available at a reasonable price
Can be placed according to your plan
Your clients, visitors, and employees will appreciate the convenience
On the other hand, temporary fencing will save you time, and money besides making it possible to easily materialize exactly according to your layout plan. There are many other benefits of event barricades such as preventing theft or other damages, and ensuring safety, especially if kids are a part of the program.
---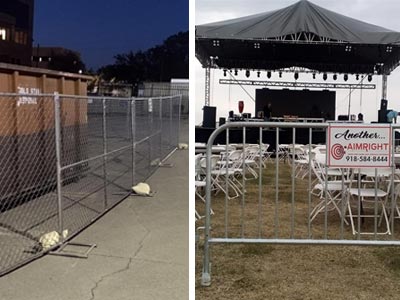 Why Choose Us?
As a locally-owned company, Aimright is well-known for being customer service-centric. Be it construction, agriculture, industrial, or any other special event, you can rely on us. All these services come with a competitive pricing.
The acknowledgment and positive response from our customers always encourage us to make it better for you. Here you can choose what they think about us.
---
Take Our Help to Make Your Event Successful
Don't worry if you have a few days left for an event but a lot to do. You can get the pick-up, drop-off, and clean-up facilities for portable toilets in Chelsea from us. We also provide storage container facilities to our customers. We are just a phone call away. Just give us a call at 918-233-3575. Click here to reach us online.