Portable Toilets & Temporary Site Services in Leonard
When organizing events, functions, exhibitions, and various social gatherings, a wide range of temporary products is required. However, the necessity for portable toilets stands out as the most crucial, as it eliminates the need for constructing temporary facilities.
If you are in Leonard, Aimright Temporary Site Services is ready to provide you with a variety of toilet services customized to your needs. Please feel free to contact us or call us at 918-233-3575 or more information about the services we provide.
---
Necessity of Portable Toilets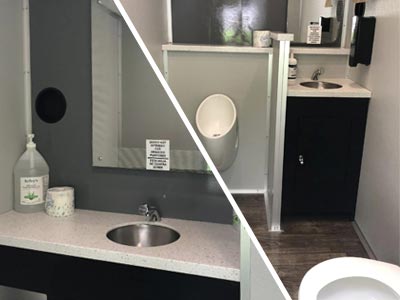 The importance of portable toilets can be significant. We may not always recognize it until we encounter the need for them. There are various reasons why portable toilets are essential, such as:
Construction sites where workers often operate in remote areas.
Outdoor events like concerts, festivals, fairs, and weddings.
Farms to serve farmworkers and seasonal laborers.
Temporary job sites, especially in remote areas.
Emergency situations during natural disasters.
Home renovations or construction projects.
Outdoor activities like camping and hiking.
Sports events or large gatherings.
---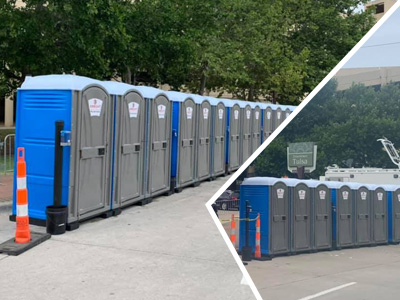 Our Portable Toilet Services
We offer a range of portable toilet services designed to meet your requirements, whether it's for an indoor or outdoor event. Some of our notable portable toilet services are:
ADA Compliant Portable Toilet
Portable Restroom Trailer
 Luxury Portable Toilets
Special Event Toilet
Agricultural Toilet
Industrial Toilet
Handicap Toilet
Standard Toilet
VIP Toilet
---
Trust Aimright for Portable Toilets in Leonard
No need to be concerned regarding such issues because we're here to help. If you're situated in Leonard and require a portable toilet solution for your social gathering or event, you know where to turn for assistance.
Feel free to reach out without delay; contact us today or call us at 918-233-3575 to ensure you have your toilet service needs met.