Did you know that you're required to have a portable restroom available for workers when bathrooms are disabled during construction? That's right; the city inspector can shut work down on your home or business if you don't comply. To avoid this unnecessary hassle and keep your construction project going, Aimright can provide your construction workers with enough portable toilets so that the restroom line is practically nonexistent.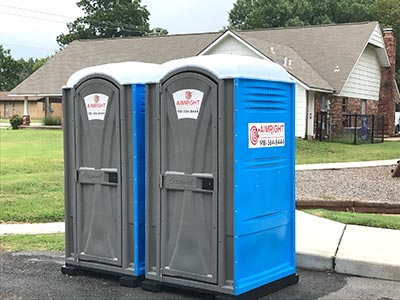 If your construction project doesn't tamper with the restrooms but you still don't want construction workers coming in and out of your property, investing in a portable toilet can be a smart decision. With our portable toilets, construction workers can use the restroom and get back to work without further disrupting you and your family.
Call Aimright for Construction Site Toilets 
Aimright knows exactly what you need for temporary site services for construction jobs in Tulsa, Stillwater, and Tahlequah, Oklahoma. Contact Aimright at 918-233-3575 and let our friendly staff assist you today.