Septic/Pumping Portable Toilets in Tulsa & Surrounding Areas Including Stillwater & Tahlequah, OK

Aimright delivers clean and comfortable portable toilets for multiple events and operations. However, if you're renting a portable toilet for an extended period of time, it will need to be serviced frequently to maintain its function for your guests or employees. Aimright pumps and services portable toilets for customers with a long-period rental.  
Clean
If you noticed that your waste tank has become full, contact us immediately. We will come out to your location with our service truck and pump out all the waste that built up in the tank. We will also schedule regular maintenance checks to keep your portable toilet running smoothly.  
Sanitze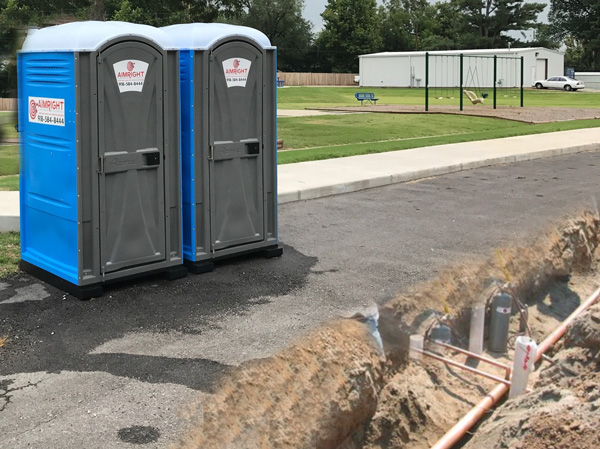 After we pump the waste tank, Aimright will thoroughly sanitize the interior of the portable toilet. We use sanitization processes that disinfect the unit from harmful bacteria that linger on and in the toilet. Once we're done, your restroom will be squeaky clean. 
Restock
It doesn't take long to go through toilet paper and hand soap, so we will replace hygienic necessities each maintenance visit. With Aimright, you won't have to worry about running out of supplies.
Contact Aimright for Pumping Services 
If you're located in the Tulsa, Stillwater, or Tahlequah, Oklahoma area, contact Aim Right or call us at 918-233-3575 and we will set up a time to come out and get your portable toilet tank emptied.