Portable Toilet & Temporary Fencing in Barnsdall
An outdoor gathering requires extra preparation to make it comfortable, safe, and successful. Portable toilets will always be at the top of the list, along with temporary fencing. For activity planners in Barnsdall, Aimright offers all of the temporary facility services you will need to make your gathering a success.
As a family-owned & operated company that caters to customers throughout Oklahoma, including Barnsdall, Aimright's temporary restroom facilities and construction site materials are comfortable, sanitary, and cost-effective. To learn more, give us a call at 918-233-3575 or click here to schedule services online in Barnsdall.
Benefits of Portable Toilets in Barnsdall, Oklahoma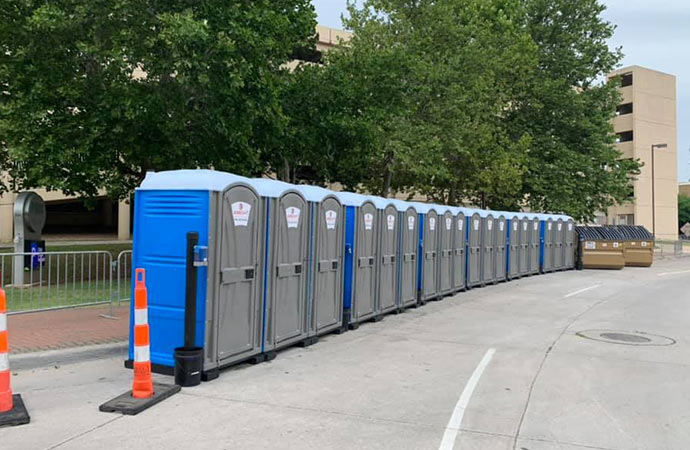 When you need portable toilets for an event in Barnsdall, our Aimright crews will provide options that ensure:
Comfortable, healthy, sanitary systems.
Cost-effective temporary toilets
Safety and privacy for employees, guests, & visitors.
AC options on higher-end facilities.
Advantages of Temporary Fencing by Aimright
Like portable toilets, temporary fencing is also available at affordable prices for your construction site or festival venue. The fences used here are made of high-quality steel to protect individuals from heavy equipment that could be dangerous and to provide a barrier that keeps out intruders at your venue in Barnsdall, OK.
Rely on Us for Temporary Site Services in Barnsdall
Aimright always cares for customer satisfaction and ensures that you get all the benefits when you plan an event in Barnsdall. To learn more, call 918-233-3575 or click here. We also arrange storage containers for your use in Barnsdall.