Portable Toilet & Temporary Fencing in Catoosa, OK
Aimright offers a complete solution to temporary fencing and portable toilets across Catoosa, OK. We provide round-the-clock support to our clients, ensuring they get seamless assistance whenever needed. Our portable toilets are always clean and ready to provide comfort day or night. Our sturdy and stylish temporary fencing offers an elegant solution to organizing and securing your space.
We're here to make things easier for you. We take care of the delivery, setup, and maintenance so that you can focus on the other important things. If you require the best rental of portable toilets and temporary fencing services at an affordable cost, please don't hesitate to call us at 918-233-3575 right away.
---
Rental Portable Toilets for Enhancing Convenience and Comfort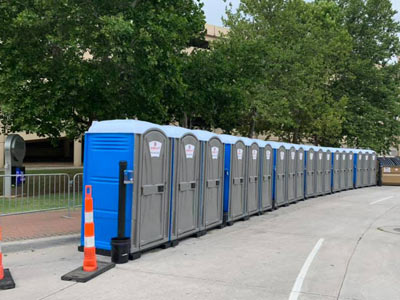 When organizing events, managing construction sites, or hosting outdoor gatherings, one crucial aspect often underestimated is the provision of portable toilets. Rental portable toilets offer many benefits beyond convenience, enhancing the experience for attendees and workers.
Convenience for All
Versatility in Placement
Hygiene and Cleanliness
Time and Cost Efficiency
Environmental Considerations
Crowd Management
Health and Safety
---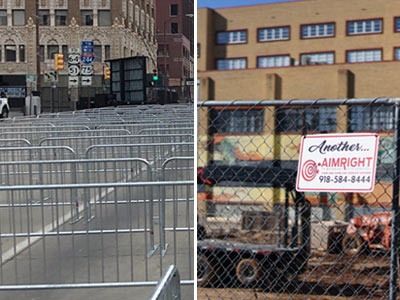 Safe & Flexible Temporary Fencing Solutions
Security and crowd control are crucial. We offer reliable temporary fencing solutions to meet different needs. Our quick fencing services enhance safety and efficiency.
---
Count on Aimright for Temporary Site Services
For a free estimate on temporary fences and portable toilets in Catoosa, don't hesitate to contact us at 918-233-3575 or by using our convenient online contact form. Our team of AimRight professionals is dedicated to providing expert and careful assistance with all your portable toilet and temporary fencing needs.