Portable Toilet & Temporary Fencing in Glenpool
In today's world, portable toilets and temporary fences are vital! Aimright knows all of your demands and requirements, whether you need a portable toilet or temporary fence for special events, construction sites, or government projects at your property in Glenpool, Oklahoma.
Aimright is the company to call when you need portable toilets and a temporary fence facility in Glenpool. No matter the event or location, Aimright Temporary Site Services provides portable toilets and temporary site items to satisfy your needs. Our objective is to provide easy access to a restroom for those who spend most of their time outside, as well as a temporary security fence. When you require our services in Glenpool, please contact us online or phone 918-233-3575.
Services Offered by Aimright Temporary Site Services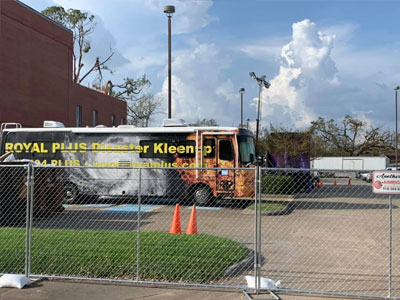 Our services in Glenpool, Oklahoma include the following:
Portable Toilet- Our portable toilets are of exceptional quality. We are capable of performing any projects, from installation to removal.
Temporary Fencing- When we supply temporary fencing, it is of the highest quality. With our temporary barrier, you can easily navigate your event.
Storage Box- Aimright provides storage containers to your location, allowing you to safely and securely store your belongings. Our Pak-All containers are the best available.
Benefits of Portable Toilets by Aimright in Glenpool, OK
Here are some benefits of using portable toilets at construction sites and for public events in Glenpool:
Convenient- Having enough portable toilets on hand for outdoor events helps people to relieve themselves without having to go far. As a result, portable toilets are quite useful.
Cost-effective- Renting portable toilets is more cost-effective than installing more facilities for outdoor events. It also aids in the reduction of a large number of your expenses.
Sanitation- After the event, portable toilet rental companies manage the tiresome toilet cleanup, assuring correct waste disposal and providing onsite sanitation, which is an important and vital aspect of the process.
Usefulness- There are several choices to meet the demands of all your visitors. Handicap-accessible portable toilets are equipped with ramps and railings for easy access.
Choose Aimright to Meet Your Temporary Site Needs in Glenpool, Oklahoma
Among the best reasons to choose Aimright for your temporary site needs in Glenpool, these stand out:
Dedicated to providing satisfactory service
Durable & reliable service
Efficient & timely
Free estimates
Licensed & insured
Sanitary & efficient
When you need our help in Glenpool, simply click here to schedule our services ASAP or call us at 918-233-3575 to learn more about our products and services.