Temporary Fencing & Portable Toilets in Cleveland
An outdoor program is sometimes a better choice than a conventional hall. But, the organizer needs to take care of certain matters. You wouldn't definitely want any of your guests to experience inconvenience especially if it's subject to a sanitary system.
The same goes for the safety issue. So, it's normal to become worried. But, won't you get the privileges of living in Cleveland? Aimright is available with an experienced team to prepare a well-organized venue and help you avoid embarrassing or troublesome situations.
Feel free to call us anytime at 918-233-3575 and enjoy our pick-up and drop-off facilities with temporary fencing, portable toilets, and storage container services. To reach us online click here.
---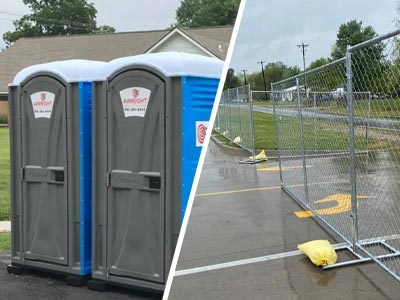 Advantages of Portable Toilets by Aimright
We're a family-owned, customer service-centric company that promises quality services. We never compromise the opportunity to contribute to a successful event be it a wedding, public event, or any corporate event. And, obviously, with the assurance of the benefits below.
Easy to use
Hygiene and privacy
Satisfaction among the participants
Cost-effectiveness
---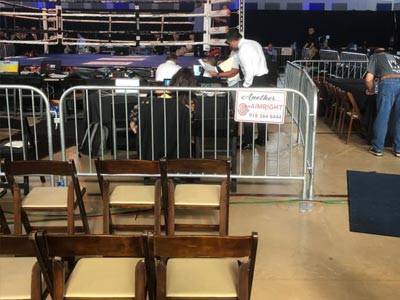 Temporary Fencing Is an Effective Way to Secure Your Venue
Besides comfort safety and security are also important for a flawless event. With a temporary fencing system, you can cover that up. By using temporary fencing like event barricades for any special events or at a construction place you can get
A specific area for your program
A controlled crowd
An improved safety measure for workers or guests
Lower cost compared to an indoor site
---
Contact Us for the Best Service Experience in Cleveland
What you are waiting for when it's time to impress your clients and visitors. Dial 918-233-3575 to know details about our services. Click here to contact us online and get free estimates. Don't forget to check out our customer reviews.