Portable Toilets & Temporary Site Services in Mannford
While organizing events, functions, exhibitions, and many other social gatherings, you may require portable toilets to avoid the hassle of constructing temporary ones.
In Mannford, Aimright Temporary Site Services is here to assist you with a variety of toilet services to meet your needs. Feel free to call us at 918-233-3575 or contact us directly for further details about our services.
---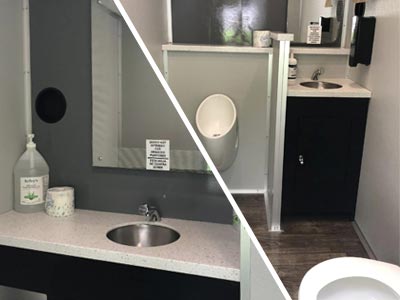 Variations of Our Portable Toilet Services
We provide a variety of portable toilet services to cater to your needs, whether it's for an indoor or outdoor event. Some of our prominent portable toilet services include:
Special Event Toilet
Industrial Toilet
Agricultural Toilet
VIP Toilet
Handicap Toilet
Portable Restroom Trailer
Luxury Portable Toilets
ADA Compliant Portable Toilet
Standard Toilet
Live Concert & Show
---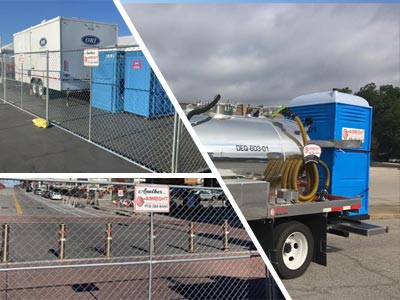 Why Portable Toilet Services Are Necessary
Portable toilets are necessary for various reasons, including:
Outdoor events like concerts, festivals, fairs, and weddings.
Construction sites where workers often operate in remote areas.
Emergency situations during natural disasters.
Outdoor activities like camping and hiking.
Farms to serve farmworkers and seasonal laborers.
Temporary job sites, especially in remote areas.
  Sports events or large gatherings.
Home renovations or construction projects.
---
Portable Toilets & Much More 
Other than setting up and providing portable toilet, we also offer some other services,such as :
Toilet construction
Temporary Fencing
Storage Containers
Pedestrian Barriers
Chain Link Fences
---
Rely on Aimright for Portable Toilets & Temporary Site Products in Mannford
If you're located in Mannford and in need of a portable toilet solution for your social gathering or event, you know where to find assistance. Don't forget to call us today at 918-233-3575 to secure your toilet service immediately.