Temporary Fencing & Portable Toilets in Beggs
Looking for temporary fencing and portable toilet services in Beggs? Aimright is a locally owned & operated service provider you can trust to support your outdoor gathering and make sure all necessary services are covered.
To keep your picnic spot, festival venue, family gathering, or construction site safe and secure in Beggs, the expertise of our Aimright temporary services crews makes all the difference. Reach out to us by calling 918-233-3575 or click here to schedule services online for your function in Beggs. We offer free estimates.
Temporary Toilet Services We Provide in Beggs, Oklahoma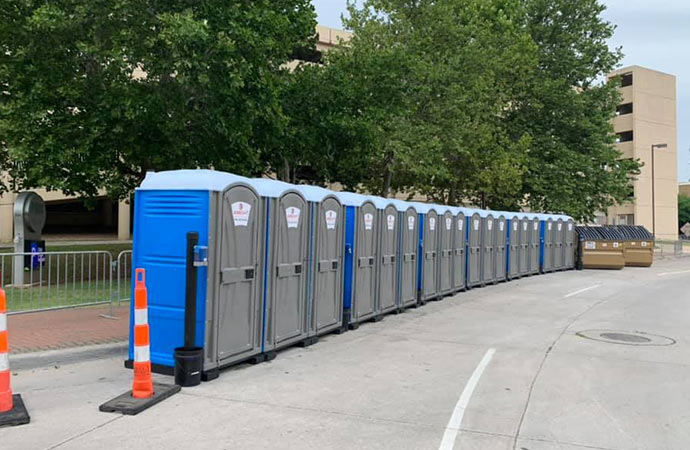 Our portable toilets are available in a wide array of sizes and categories to fit the needs of your event in Beggs, OK. Some of the options include:
Temporary fencing services by Aimright are suitable for special events, barricades, and construction sites.
Storage Containers in Beggs
Another major service provided by us is storage containers. These waterproof structures are made of strong steel. So, you can go worry-free by preserving your goods in them. Both for long-term and short-term uses as these containers are available at affordable prices.
Why Choose Aimright for Your Outdoor Function in Beggs, Oklahoma?
We are committed to providing quality service. The reason why you can rely on this family-owned-and-operated company is our customer satisfaction-centric approach. We never compromise in serving the best experience and that's why we have gained popularity and reliability. Check out what our customers say about us.
Contact Us for Portable Services to Boost Your Event in Beggs
To set up a layout for a particular problem in an outdoor setting can be challenging. We provide temporary fencing, portable toilets, storage containers, and more. Dial 918-233-3575 or click here to schedule your event in Beggs.