Temporary Fencing & Portable Toilets in Bartlesville
When the time comes to relieve yourself, you won't have to hide behind a tree if you have access to a portable toilet when restrooms aren't available. A portable toilet can be helpful for you in other conditions also. AimRight provides portable toilets in Bartlesville, OK.
Do you need a post-driven fence or a panel fence that stands on its own in the Bartlesville area? What about enhancing the security of a chain-link fence by installing a windshield or barb/razor wire? You may install a temporary fence from Aimright for whatever purpose you need it for.
If you are a located in Bartlesville, you can call us at 918-233-3575 to get a portable toilet and temporary fences. You can also contact us online to get a free estimate.
Benefits of a Temporary Fencing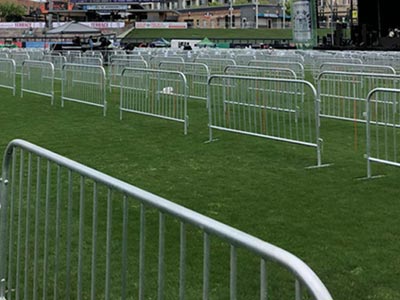 Keep Sites Secure
Restrict Vandalism
Control Crowds
Keeps Children Safe
Cost-Effective
You can enjoy the mentioned benefits of temporary fencing for the following cases.
Benefits of Portable Toilets
Portable toilets help protect the environment since they do not need a significant quantity of water to function properly and dispose of waste in an appropriate manner. In addition, they take up less space and are available in a variety of forms and dimensions to accommodate the requirements of a wide range of locations. The productivity of workers may be increased in a variety of different ways by having portable toilets. Portable toilets can be beneficial for different purposes such as:
Why Choose AimRight in Bartlesville?
24/7 Service Available
Competitive Pricing
Customer Service-Centric
Clean, Updated Inventory
Experience in Special Events & Construction Projects
Satisfied Customer References Available Upon Request
Contact AimRight today!
To get a free estimate for temporary fencing and portable toilets in Bartlesville, please call us at 918-233-3575 or contact us online. All of your portable toilet and temporary fence requirements will be met with the utmost care and professionalism by the professionals of AimRight.