Portable Toilets for Rental Services in Tulsa & Surrounding Areas Including Stillwater & Tahlequah, OK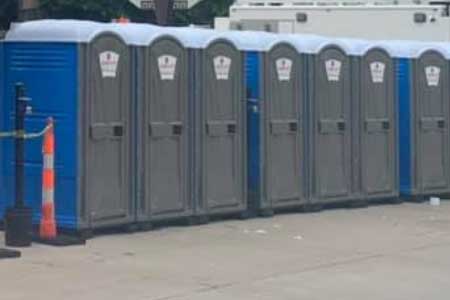 Aimright provides budget-friendly and reliable portable toilet rentals—our service is the solution you've been looking for. Whether you need portable restrooms for your next construction project or you're planning a large event that will require the use of outdoor restrooms, we have what you need.
Our rental service can provide you with proper onsite sanitation, which is an important and necessary part of any event or project.
Call us today at 918-233-3575 to know more about our service with free estimates!
Comfortable, Classy, and Clean Rental Services in Tulsa & Surrounding Areas
If you are planning for a party, a festival, or another event, we're confident that you're capable of putting together a fantastic event. Now it's up to us to make sure it stays that way.
Limited or dirty toilets can quickly turn the best of situations sour. We are committed to assisting you in keeping your people happy, whether you are an event planner or a construction site manager.
Obviously, one way to do this is to provide sanitary and elegant bathroom facilities. From classic and elite portable units to u-tow trailers and handicapped-accessible toilets, we have it all. Our rental service is going to provide you with:
Clean & Hygiene: Our models are among the latest and most advanced available—meaning they're cleaner and better able to stay clean than other options out there.
Reliable: Trust our portable restrooms to serve your and others' needs for any type of project or situation.
Portable: All we need is a level surface to set up.
Your Trusted Sanitation Partner for Rental Service in Tulsa & Surrounding Areas
Getting the essential equipment for your portable toilet for rental service is one of the most important decisions you will have to make, as this will be your one of biggest investments. It is best to invest upfront in high-quality portable sanitation products. This will ensure that you get your return without wasting money to replace cheap or broken parts.
We will provide you with essential portable sanitation products for rental service: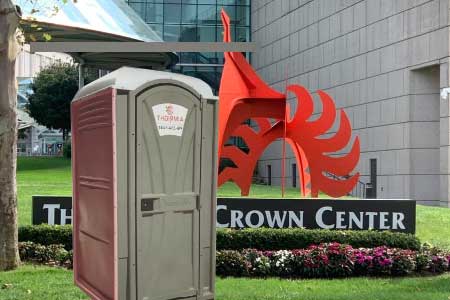 Toilets & Accessories for Traditional Portable Toilets
Large Portable Restrooms for Disabled People or Families
To service the toilets, there is a vacuum service tank.
Rental Management and Daily Service Software
Chemicals & Fragrance Enhancers for Portable Toilets
We have emergency portable toilet facilities for construction, government portable toilet, industrial portable toilets, VIP usage, portable toilet for agricultural purpose, and temporary fencing facility.
Now that you've completed the first steps in starting your portable toilet business and have all of the information you need to select the best equipment for your rental service through us, you will always find us at your back for the best facilities for your Portable Toilet Company!
We provide our valuable service in Adair, Avant, Beggs, Big Cabin, Catoosa, Claremore, Colcord, Cookson, Dewar, Disney, Inola, Jay, Kansas, Leonard, Milfay, Oilton, Okay, Porter, Rose, Slick, Talala, Vera, Yale, and other nearby communities.
Don't be late and please contact us today at 918-233-3575 or contact us online to book an appointment.