Available Rental Inventory In Tulsa & Surrounding Areas Including Stillwater & Tahlequah, OK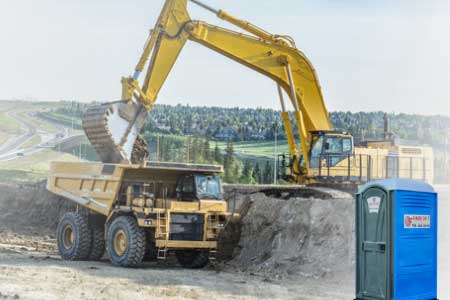 Portable toilets are as essential as bulldozers, excavators, backhoes, and site prep tractors at a remote construction site or at any event. Besides meeting the most basic needs of your crews,  employees, and guests having the designated number of portable toilets and necessary equipment is crucial.  
If you're looking for portable toilet rentals for your temporary worksite, special event, or any other situation, Aim Right can provide a cost-effective solution. We're the go-to source for all types of heavy equipment, accessories, and inventories for rent. And with our exceptional service, renting from us will be a fast, hassle-free experience.
Please call us today at 918-233-3575 to know more about our service with free estimates!
Our Inventory Section For Portable Rental Toilets In Tulsa
Companies in industries ranging from construction and forestry to mining and agriculture turn to us for all their rental inventories. We offer an extensive inventory that can meet virtually any job site application or requirement. In addition to portable inventories, we also carry high-quality storage containers o you can store your belongings with security and peace of mind.
Our portable toilet rental inventory includes towable, trailer-mounted units you can place wherever you need them and transport them to and from different locations. Depending on the model, you and your crews or guests can have access to an assortment of features. Our inventories include-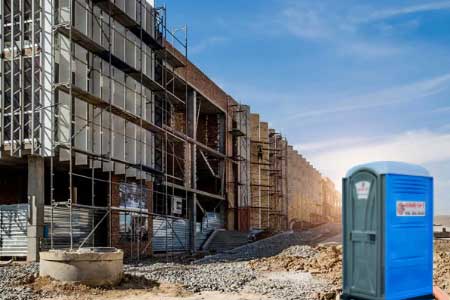 Traditional Portable Toilets & Accessories: Flashing system, sink or interior hand wash, interior light, hand sanitizer, floor mat, mirror, a roll of toilet paper, toilet seat & cover, etc.
Spacious Portable Restrooms for The Disabled or family-use
Vacuum Service Tank to service the toilets
Daily Service & Rental Management Software
Portable Toilet Chemicals & Fragrance Enhancers
Large Interior offers maximum wheelchair maneuverability
Flat ground level entry allows for easy access with a wheelchair
Well equipped grab bars to make it more versatile and safe for the user
Heavy Duty rotary door latch with occupancy indication
Rely On Us for Consistent & Reliable Inventory In Tulsa
Here at Tulsa & Surrounding Areas Including Stillwater & Tahlequah, OK we truly strive to always be there in tough situations for our customers. Becoming the best portable toilet rental company means we provide the same level of reliability and professionalism with every customer situation. Whether that is routine portable toilet servicing on a construction site, saving an event from last-minute changes, or aiding with disaster relief you can count on Aim Right to have your back.
We have emergency portable toilet facilities for construction, government portable toilet, industrial portable toilets, VIP usage, portable toilet for agricultural purpose, and temporary fencing facility.
We provide our valuable service in Adair, Avant, Beggs, Big Cabin, Catoosa, Claremore, Colcord, Cookson, Dewar, Disney, Inola, Jay, Kansas, Leonard, Milfay, Oilton, Okay, Porter, Rose, Slick, Talala, Vera, Yale, and other nearby communities.
Please contact us today at 918-233-3575 or contact us online to book an appointment.